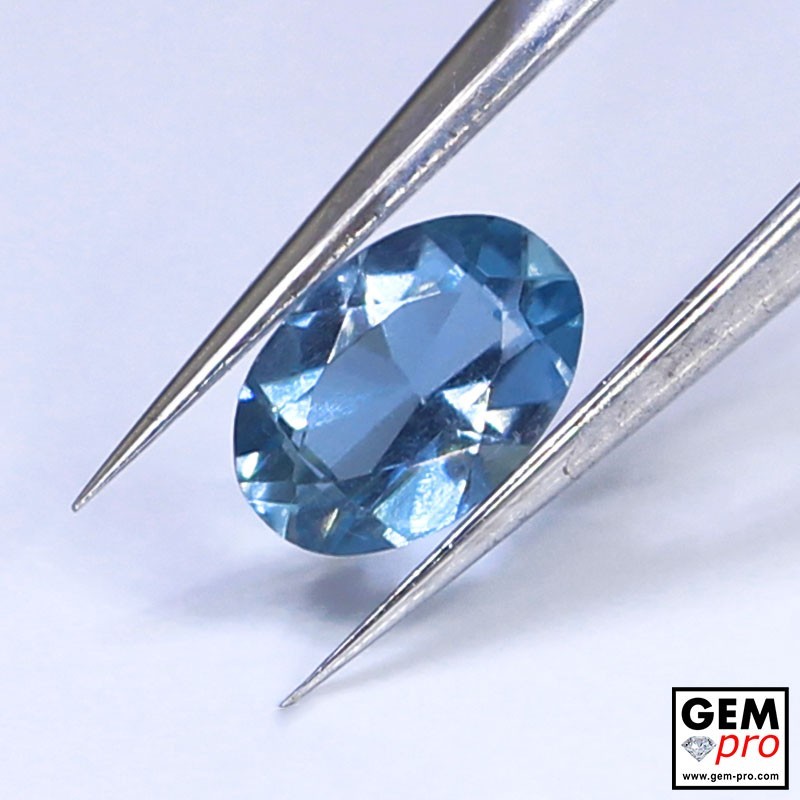  
0.2 ct. Santa Maria Africana Aquamarine
Type

Aquamarine

Weight

0.27 ct. 1 gem

Size (more)

5.4 x 3.7 x 2.2 mm

Shape

Oval

Color

Blue

Clarity

Eye clean

Treatment

None

Origin

Madagascar
The best quality "Santa-Maria" Aquamarine from Madagascar also called Santa-Maria Africana Aquamarine. Small piece for jewelry or collection. Very brilliant gem with a magnificent color. Aquamarines with the most beautiful tones of blue and eye clean are extremely popular these days! This oval-cut gem will sublimate with excellence any jewelry project, whether through a ring (solitaire) or a pendant, a talisman. As this type of color is highly sought after and the deposits producing this type of color around the world (read in french on our blog) can only be counted on the fingers of one hand, it is to be expected that this gem is highly valued in the future.
Discover our other varieties of Aquamarine:
| BLUE AQUAMARINE | AQUAMARINE WITH INCLUSIONS | AQUAMARINE CABOCHON | 
As well as our other varieties of Beryl:
| HELIODORE | MORGANITE | EMERALD | GREEN BERYL | GOSHENITE (White Beryl) |
Buy Gemstones by COLOR or by SHAPE
Find out more about (IN FRENCH) : "Aquamarine Santa Maria Africana"